Please watch this 3-minute video about our KJV-only, Pre-Trib, Independent Baptist gospel tract ministry that is producing fruit all over the world, and can produce much more with your help.

Joseph is currently at 24% support.



HOW TO DONATE:
There are 4 ways to give monthly support:
Option 1:

You can mail a check (payable to Lighthouse Baptist Church) each month to

Lighthouse Baptist Church
410 NE 27th Street
Grand Prairie, TX 75050

and write "Support Joseph" on the note/memo line of the check.



Option 2:
Click the yellow PayPal "Donate" button below, then click "Monthly", then select a dollar amount and complete the transaction.
PayPal:


Option 3:

Click one of the blue Stripe buttons below to subscribe to monthly donations of 50 or 100 dollars.


Option 4:

Each month, send money via Cash App to $JosephDearing83
Add Joseph to your "Favorites" in the app for easy access.
Or scan the QR code below: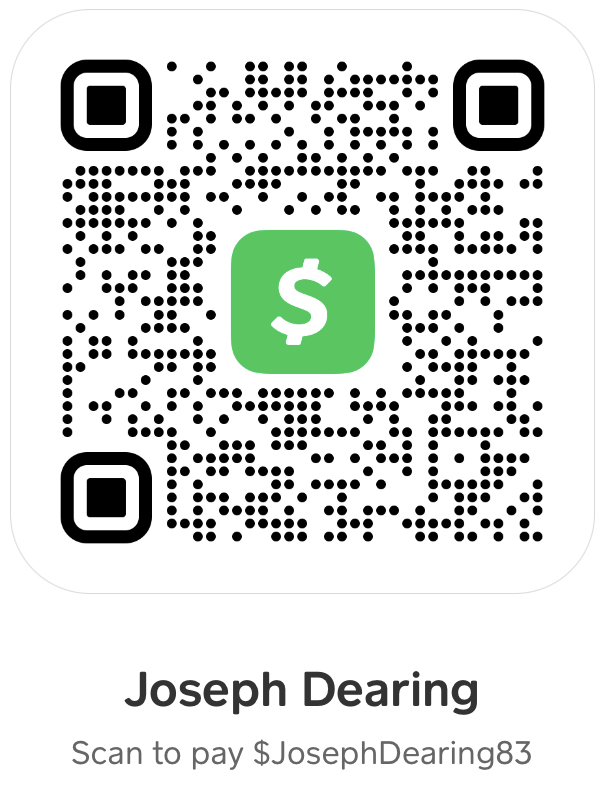 NEW SUPPORTERS:
We need a record of monthly supporters, so if you are going to support Joseph Dearing monthly, please fill out the contact form below, and include in your message your name, address, phone number, and how much you intend to donate each month to support Joseph. If you're giving as a church (not as an individual), include the name and address of your church. Then say whether you intend to mail checks, use PayPal, use Stripe, or use Cash App. Then click the "Contact Us" button to send your message.